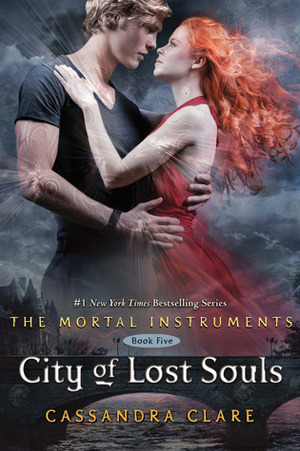 Title: City of Lost Souls
Publisher: Simon and Schuster
Would you like to nominate this book for Teens' Top Ten?
Yes



If yes, please give a 2-3 sentence summary of the book that will make other teens want to read the book. If no, please tell us why you would not nominate this book.
This is the fifth book of the Mortal instrument series. The story continues on as blood love betrayal stirs in the plot of this book.
What did you like about the cover? Did the cover reflect the contents?
The cover is very similar to the last ones I like that they are keeping a consistent theme.
Describe the most compelling aspect of the book.
Finding out how Clary will save Jace from the evil clutches of her brother.
Were you disappointed with any aspect of the book?
There was some of the relationship drama that could have been left out.
How would you rate this book?
4 - Better than most
Anything else you'd like to add?