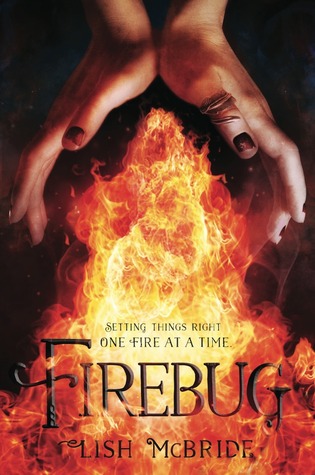 Would you like to nominate this book for Teens' Top Ten?
No
If yes, please give a 2-3 sentence summary of the book that will make other teens want to read the book. If no, please tell us why you would not nominate this book.
Firebug was a good read, but I try to be rather elitist when it comes to what I nominate, and Firebug just wasn't great enough. Don't get me wrong, Firebug was a good magic\fantasy read with a cool twist, but it isn't a book I would go out of my way to read again.
What did you like about the cover? Did the cover reflect the contents?
The cover showed a girl's hands just spewing fire. As the main character is both a girl and a pyrokinetic, this works quite well, without giving anything away. I like it.
Describe the most compelling aspect of the book.
Definitely the Coterie. The idea of a magical mob, especially the way Lish McBride presents it, is absolutely fascinating.
Were you disappointed with any aspect of the book?
Well, like I said, it was good, just not great. There was also some very confusing parts where characters did things and you never learn why they did them.
How would you rate this book?
4 - Better than most
Anything else you'd like to add?