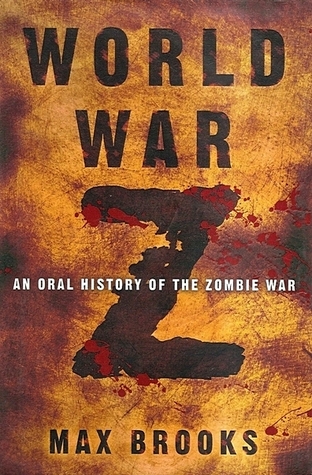 Title reviewed: World War Z: an Oral History of the Zombie War
This book is exactly what the description say: a bunch of interviews with survivors of the Zombie war. It goes through the stages of the war with the chapters, but other than that, there was absolutely no plot to this book at all.It was randomly put together, trying to move the story along, but failed miserably.
The cover was kind of just a dirty brown with the title strewn across it with. It didn't reflect the contents at all, but it did manage to make good use of the letter Z.
Most compelling parts of the book:
After reading it, nothing. This book was horrible. But I started reading it with the false hopes of a good Zombie book.
Yes. It was the interview format. I think I would have been OK with it if it would have been just one person, but it was a lot of random people. It would build you up in one story, get you exited for what happens next.... and then drop the interview to never come back to that event. AND there weren't even that many Zombie fights, just a lot of political mumbo-jumbo.
How would you rate this book?
1- How did it get published?
Recommendations and final thoughts:
Nobody. Please listen to me. THIS BOOK WAS A VERY HORRIBLE BOOK!!! If you want Zombie action, just Google "Zombacolypse Book", and I am sure something will come up.