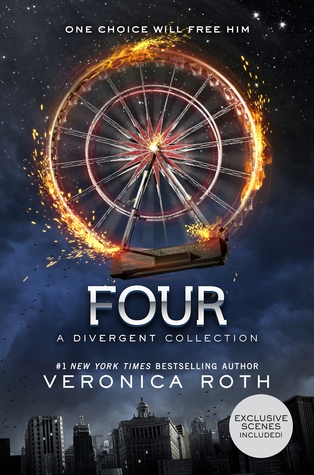 Publisher:
Harper Collins
Four is a background story on the popular male protagonist from the Divergent series, also by Veronica Roth. The story was very interesting during the parts about him, but one the story got into when Tris was introduced, it got a little boring.
The flaming Ferris wheel on the cover definitely caught my eye! It reflects one of Four's fears and a part of the Divergent series.
Most compelling parts of the book:
I was really interested in Four's story when I read the Divergent series, and now this novel expands on it!
I felt like when Tris was introduced to this story, it was basically repeating the same things that happened in Divergent. That made it a little boring.
How would you rate this book?
3 - Readable
Recommendations and final thoughts:
I would recommend this book to people who like action books. I would also recommend reading the Divergent series, or at least the first book, first.