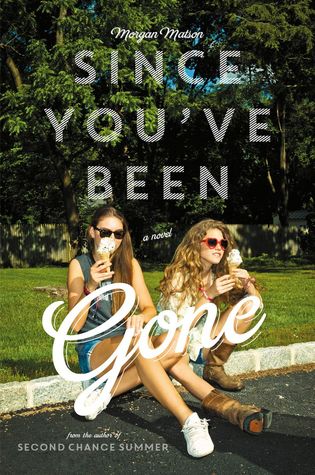 Title:
Since You've Been Gone
Publisher:
Simon & Schuster Children's Publishing
Would you like to nominate this book for Teens' Top Ten?
If yes, please give a 2-3 sentence summary of the book that will make other teens want to read the book. If no, please tell us why you would not nominate this book.
This book is about a girl named Emily whose best friend, Sloane has left for the summer without any notice. The only thing that Sloane left behind was a list of crazy tasks for Emily to do. As Emily completes the tasks within the list, she finds herself and even makes a few unlikely friends along the way.
What did you like about the cover? Did the cover reflect the contents?
The cover somewhat describes the book. It shows two girls who you assume are best friends, but that's about it. Nothing else about the plot is illustrated on the cover.
Describe the most compelling aspect of the book.
The most compelling aspect of the book is that nothing is how it first appears to be. Frank is first described as the typical overachiever, but ends up being a pretty good guy. Collins at first seems just like a guy who is always trying to pick up girls, but later realize that he is more aware of what's going on around him and just doesn't want to be a second choice. Emily throughout most of the book thought that she was nothing more that Sloane's sidekick, but towards the end of the book, she realizes how much more she matters to Sloane.
Were you disappointed with any aspect of the book?
I wasn't really disappointed with this book. The only thing that got me was that sometimes things got too detailed and I found myself skimming a little bit every now and then.
How would you rate this book?
5 - Hard to imagine a better book
Anything else you'd like to add?
Even though it took me a while to finish this book (my own fault, not the book's by any means), I loved every bit of it! I thought the idea was creative and fun and so were the characters.