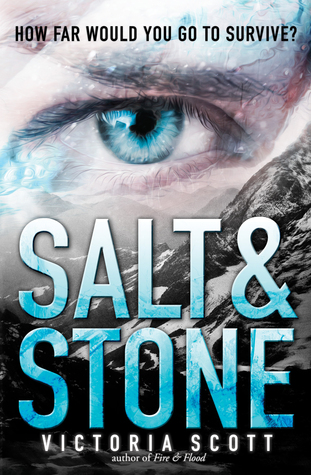 Pen Name: Batman
Publisher: Scholastic Press
This is book #2!!! Tella has finished the first to legs of the Brimstone Bleed, a race put on by Them for the Cure. Tella and Guy have teamed up, along with their other allies, and are dead set on winning and bring down the organization the runs the race. Tella races to win, seeming to care to much of other players and the Pandoras. They are genetically engineered animals with special abilities. She just wants to stay human. But can you when They want you to be and animal?
I don't have the final cover, so it is really just the words Salt & Stone.
Most compelling parts of the book:
Tella's quest to remain human when everybody else has gone feral. And the theme of animals are alive as well and should be treated like humans.
Yeah, a little to much romance, but doable. Oh yeah, and the fact that like everybody DIED!!!! (almost a spoiler)
How would you rate this book?
4 - Better than most
Recommendations and final thoughts:
Really anybody. Just read book #1 first, Fire & Flood.